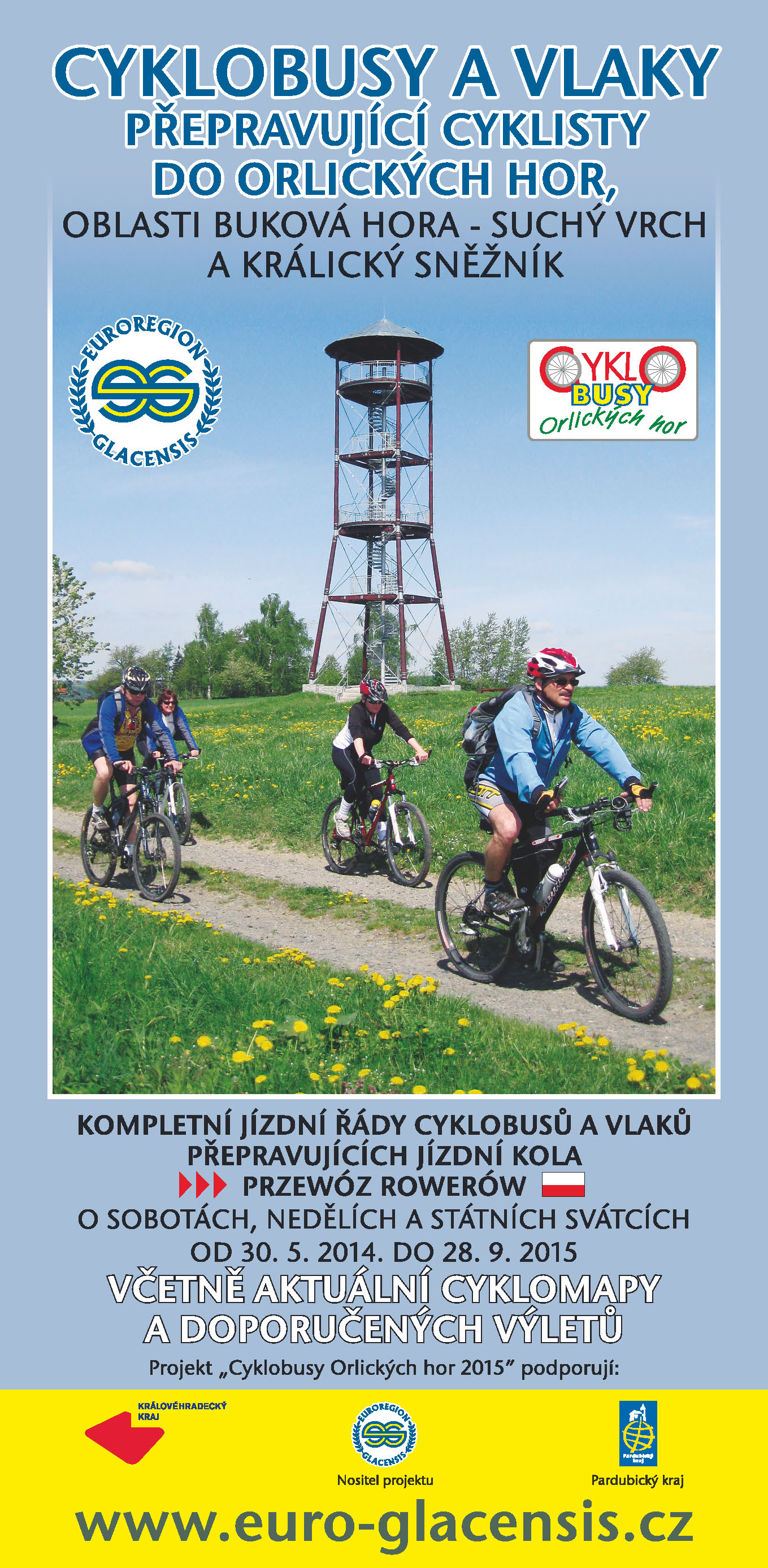 Cycle bus services to the Orlické Mountains and the area of the Bukové Mountains and the Králický Sněžník celebrate their 12th anniversary this year. We have prepared 15 bus and train routes running from traditional and popular starting points. As the cooperation with our Polish partners is constantly expanding, you can take advantage of a new bus going to the Polish Bystřické Mountains with the exit point in the heart of the mountains Spalona. You can visit new often yet unexplored localities beyond the boundary and try out a local specialty such as grilled trout. 
In this year's promotional map, where you may find updated existing, designated cycle routes. Pay particular attention to safety, however, and please respect other tourists, especially pedestrians. When selecting routes, keep in mind your health and current fitness. For your safety, make sure you have the phone number of the Mountain Rescue Service of the Czech Republic with you and also of the Polish partner GOPR rescue organization that will give you, in case of emergency, first aid.
The whole area of the Orlické Mountains is located in precious natural habitat, which we all should protect. We attach the 10 Cyclists Commandments on protection and we kindly ask all fans of cycling and hiking to observe the marked trails and not to pollute our landscape with environmentally unfriendly and harmful waste.Vážení turisté, příznivci Orlických hor a cykloturistiky
For this year's cycling season we wish you all a lot of extraordinary biking experiences.
Euroregion Glacensis Secretariat, project promoter "Cycle buses in the Orlické Mountains"